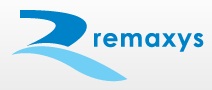 Company:Remaxys Infotech Pvt Ltd
Position: Java Developer
Job location: Noida
Event date: 16 May 2015
Last date to apply: 14 May 2015
Salary offered: Rs.500000/- to Rs.550000/-
Experience required: Fresher
About the company:
Remaxys is a fast growing ISV with operations in US & India. Remaxys is a global IT and software solutions partner. Our goal is to help businesses gain the competitive edge and increase company value. We meet or exceed customer expectations by providing cutting-edge solutions backed by unmatched customer service. You can depend on our dedicated professionals to:
Develop and maintain your enterprise applications
Streamline processes and lower costs
Take responsibility for the entire development lifecycle
Provide exceptional contracted IT talent
Job description:
Role involves software development in Java & Javascript developing network performance monitoring applications using industry leading Network Monitoring products.
You will be expected to have quick learning ramp up with minimal hand-holding. You will have access to all training documentation, user/developer guides and the product software which are required for learning the application.
Involves interacting with offshore customers in Europe and US.
Eligibility:
2014 batch BE/BTech (CS/IT)
Excellent academic record and pH score
Skills/Qualifications:
Expert knowledge of Java is required.
Familiarity with concurrency & XML programming in Java is required (and will be tested in interview).
Highly driven and motivated self-learner.
Team player who approaches work with a cheerful attitude.
Takes ownership and pride in work.
Note:
All the applications for above job profile will be processed through eLitmus only. And no profiles will be directly entertained by Remaxys.
Company URL: www.remaxys.com
Apply